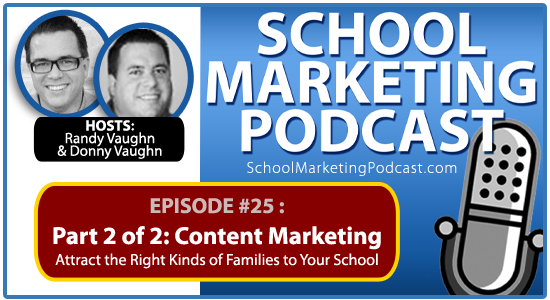 In Part 1 of this series on content marketing, we argued that schools should stop the interruptive approach to marketing that is so self-promoting! Your audience is likely ignoring your traditional marketing pieces. With highly targeted, high value content, you publish content that addresses your audience's need, problem, pain, frustration or fear.  This is a great way to grow your opt-in list as well as build trust.
In Part 2 of this 2-part series, we talk about:
Review: What is content marketing?
Review: Why do we need to be using content marketing?
Review: What are the 3 most popular types of content?
What tools to use to create content?
Collaborating with your team to create content
Using a calendar ensures your content is created when you need to use it
How targeted, high-value content will help you grow your email list!
SHOWNOTES: Read More→